Here you can find my Kilimanjaro packing list. All items listed here have been with me for my Kilimanjaro journey. The preparation can be found here.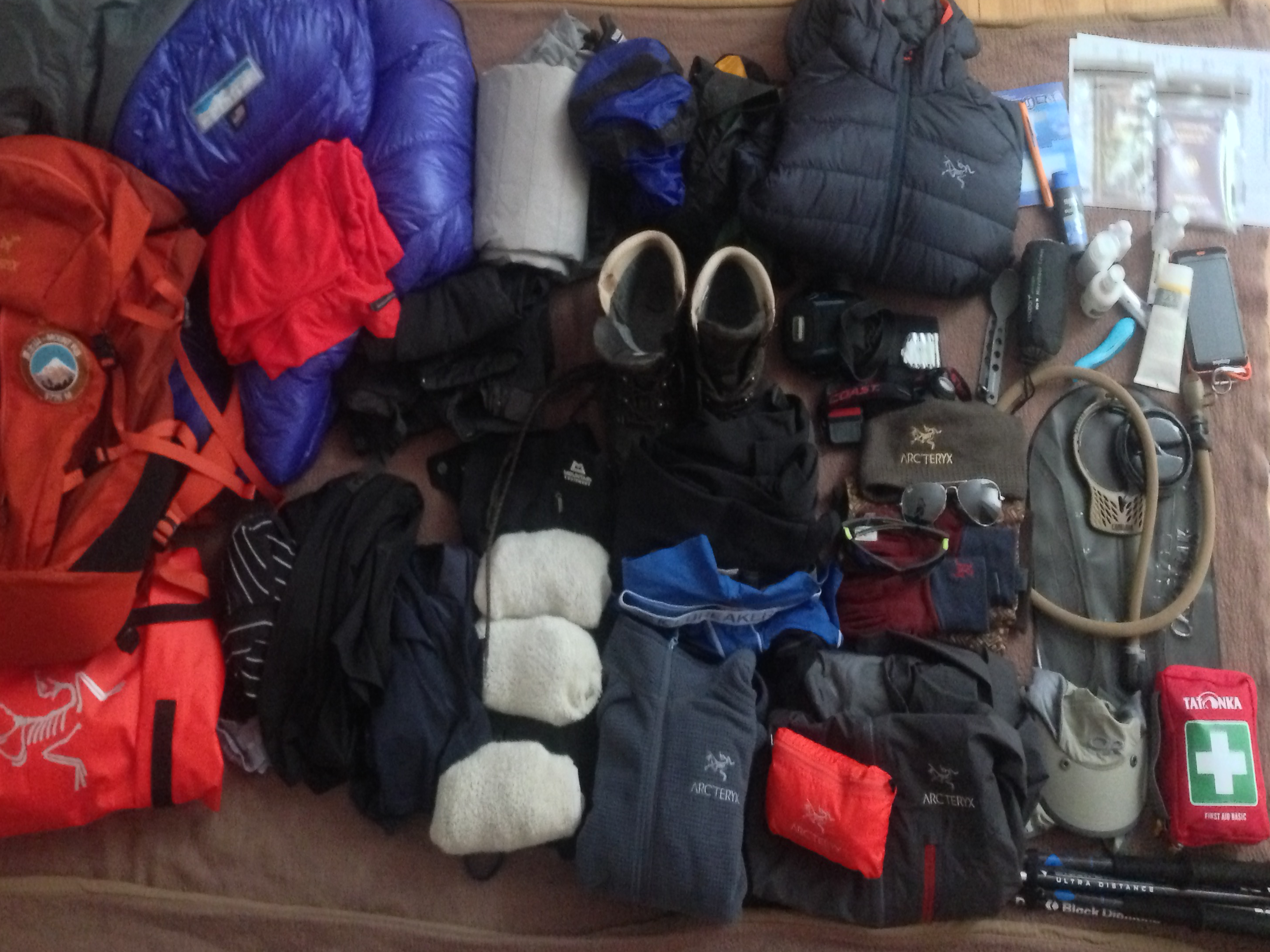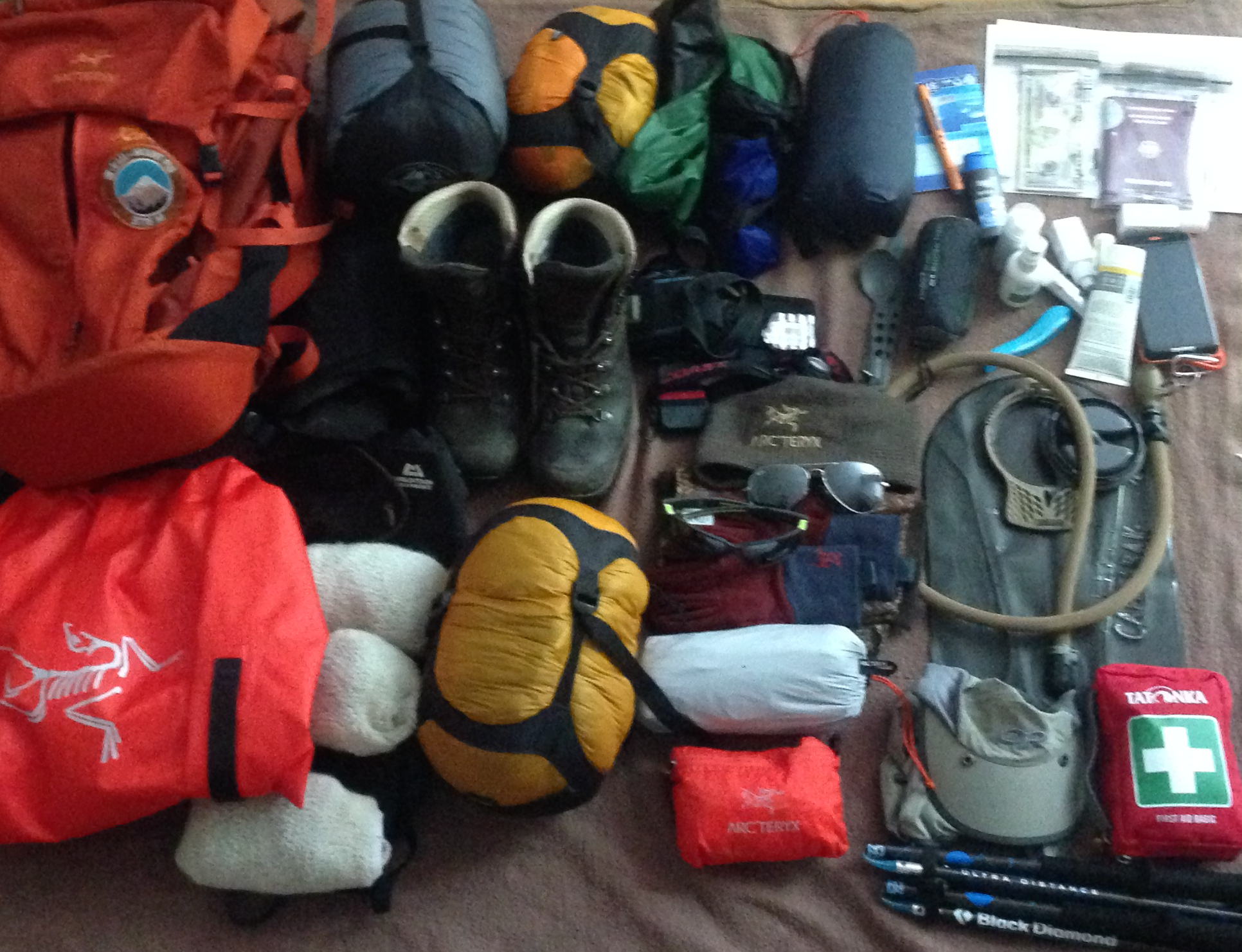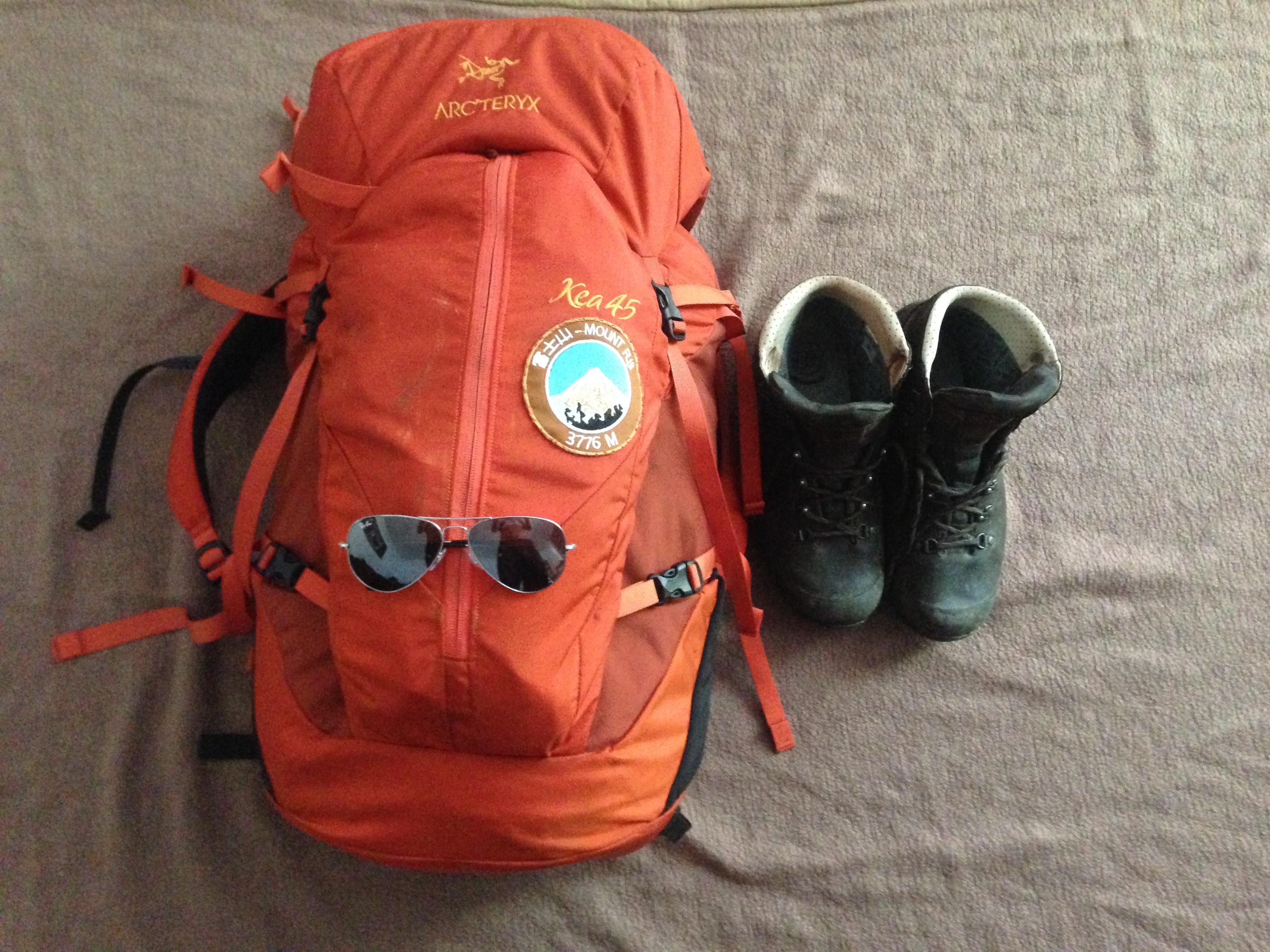 Kilimanjaro Packing List – Sleeping gear
Sleep is essential on an exhausting trip the comfort should not be ignored. The night is the only way of regeneration, so you should not skimp here.
The sleeping bag should handle low temperatures down to -15 °C
The liner is an additional heat insulation in case it is getting colder as expected
The sleeping pad provides an ideal sleep and isolates from the cold ground
The adapter ensures easy inflating of the sleeping pad within 2 to 5 minutes
Kilimanjaro Packing List – Apparel
Clothes should be adapted to the weather conditions, a raincoat is a must. Thermal underwear is also an essential since the nights might be cold.
Kilimanjaro Packing List – Equipment
Kilimanjaro Packing List – Food
| | | | |
| --- | --- | --- | --- |
| Energy bar | 8 | Energy bar | 200 |
| Cookies | 2 | Leibniz Cookies | 100 |
| | |  total | 300 |
Kilimanjaro Packing List – Wearing
Kilimanjaro Packing List – Summary
| | |
| --- | --- |
| Total weight full equipment | 11781 |
| Total weight without worn or carried while hiking | 9200 |